What You Can Find for 99 Cents at a VOA Thrift Store
People say $1.00 doesn't go far anymore, but at Volunteers of America Ohio & Indiana Thrift Stores, you can still find merchandise for 99 cents! Don't believe us? Check out what we found during a recent trip to our store on 5640 West Broad Street in Columbus.
Shirts, Pants, and Scarves
First, we have a classic V-neck t-shirt which pairs with either dark or light wash jeans, also 99 cents each. Be sure to visit our scarf displays as well for a 99 cent accessory to complete any outfit.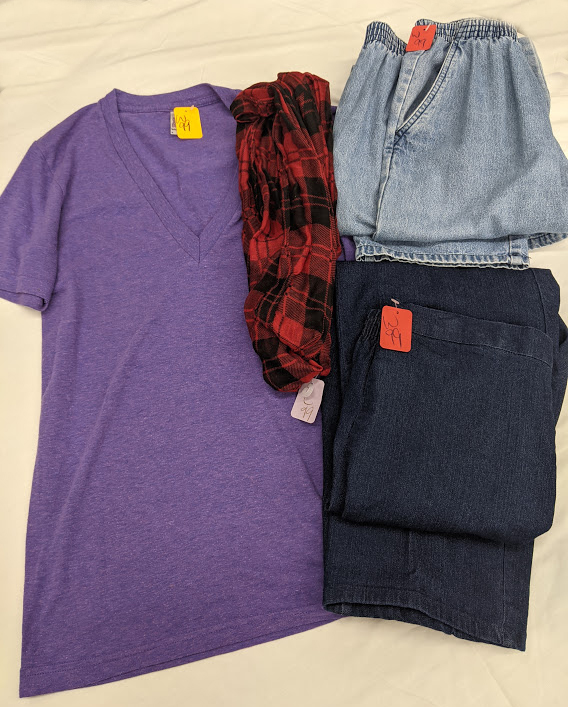 Swimwear

There is no way you find a swimsuit for 99 cents…right? Wrong! We found a one-piece suit and several bikini bottoms for 99 cents each. At that price, you can have a different swimsuit for every beach, pool, or lake near you!



Find a store near you today and see what you can find for 99 cents. Don't forget! On the last Tuesday of the month, everything in our stores is 50% off! We also have weekly sale tags at 25%, 50%, and 75% off. Each store has the sale tags of the week displayed in an easy-to-spot location. You can also keep up to date on sale days and tags by following us on social at @voathrift on Facebook and Instagram or subscribing to our monthly email.