Form Submitted
Thank you for donating your vehicle & giving hope.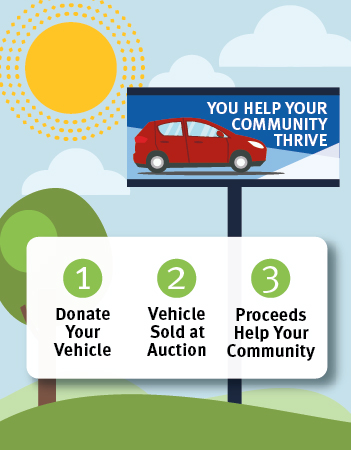 Thank you for donating your vehicle at Volunteers of America Ohio & Indiana. All funds from our auto auction go back into our programs to help individuals, families, and youth reach their full potential and build better communities.

Not only will you get a tax write-off, but your donation will help build a thriving, more vibrant community.


Here's what's next:
We will contact you to schedule your FREE Pick-Up.
Need your paperwork notarized? No problem, we can do it in house! Schedule an appointment with our Notary by giving us a call at 1-800-862-6030. Appointments required.
We'll handle all the paperwork.

Your vehicle will be sold at our Auto Auction.

Thank you! You gave hope to people in need.
Schedule Your Notary Appointment
Schedule your notary appointment by calling us at 1-800-862-6030 or emailing us at auto@voaohin.org. We look forward to assisting you.
Looking for more ways you can help neighbors in your community thrive?
Learn how you can Get Involved in your community.
Read how Your Impact changes lives every day.