Ron
U.S. Army Veteran Ron is working toward his dream.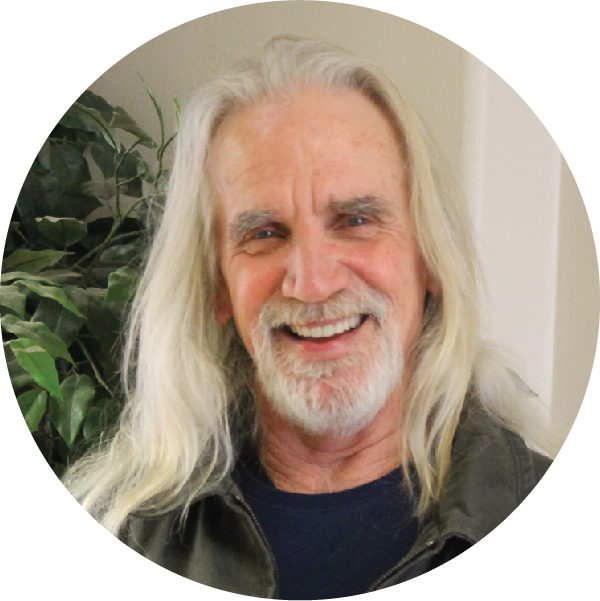 U.S. Army Veteran Ron has a joyful smile and a hearty laugh. He shares joy with everyone he meets. Today, he's going to school to fulfill his dream.
But two years ago, Ron was in a very different place. He struggled with the disease of addiction for many years, until he reached his breaking point.

"I lost everything I'd worked 40 years for. I lost my home, my family, my job, and I couldn't pay my bills."

Ron was homeless, hopeless, and alone, living out of his truck for two years. "I was in a downward spiral. But I thought I was okay for a long time. I couldn't see how bad things had gotten for me."
"I was at the point where I'd given up. I didn't want to live anymore because I felt I had nothing to live for."
"I knew I needed help. I needed to do it for myself."
As soon as Ron walked through the doors of a VOA Veterans Resource Center, he felt the warmth of people who cared for him.
"I knew I was in a good place. Everyone treated me with respect, even though I didn't feel like I deserved it yet."
He was safe in a place where he could recover and heal.
"Everyone here saved my life. They did nothing but give love and support to me."
He learned coping skills to work through the traumas he'd experienced in life.
"They helped me work through things from when I was a kid that had been affecting me my entire life. From my childhood, to my time in the military, all the moments from life that you try to push to the back of your head and just move forward pretending like they're not there…we unpacked it together. Those experiences impacted me in ways I didn't even realize. I was carrying all of it."
He feels grateful for the new tools he has to manage and live in recovery.
Ron's smile is returning. "Being here, being surrounded by fellow veterans, I feel at home. They are like family."
"When it came time to leave, I felt like I was leaving home, and that was hard. But I knew I had the tools I needed to live on my own, and my 'family' is here when I need them. I told them that I'd come back and volunteer any time. I loved being here and I'm so appreciative of everything they did for me."
Ron knows he has people rooting for him. And now he's working toward his dream, a bachelor's degree in social work.
"I want to give back. I've been nurtured and loved, and it's time for me to share that with others."
"God allowed me to live this long for a reason. I'm not exactly sure what that is yet, but I know it has to be helping others in some way."
In addition to his bachelor's degree, Ron is working to become a peer support counselor and a Chemical Dependency Counselor Assistant (CDCA). He wants to use his experiences to help others who need the support that he did. "You don't have to be alone in sobriety. It's hard to ask for help, but it shouldn't be."
"I have nothing to complain about. Life is good and I have everything I need. Without VOA, I never would have been able to do this on my own. God brought me here."
Today, Ron is substance-free and healthy. Because of your kindness, he feels joy in his life again and shares smiles wherever he goes.
"I haven't been this happy in so many years."
You can help more veterans like Ron find the hope they need to thrive.