The Lives Behind PTSD
How declaring "I'll donate my car" serves those who serve us
Imagine leaving with the distinguished mission to serve your country, only to come back to find everything changed: your friends, your family, your hometown. For some veterans, that's reality, and the jarring switch from military to civilian life can often create the perfect storm for post traumatic stress disorder (PTSD).
What is PTSD?
PTSD is a mental health disorder that can occur after someone goes through a traumatic event like war, assault, an accident or disaster. The symptoms associated with PTSD can disrupt an individual's life, making it hard to continue with daily activities.
In our client Brenton's case, depression and isolation from regular responsibilities, such as employment, can lead to the loss of a job and ultimately, the ability to pay for a roof and four walls. Fortunately, Brenton—with no home and no money—found shelter at the Volunteers of America of Greater Ohio Veterans Resource Center, where he found the support he needed to make strides in therapy for PTSD.
But, that resource isn't always there for veterans in need. In the United States, nearly 62,000 veterans find themselves in Brenton's shoes, homeless on any given night, and twice as many experience homelessness during a year. Photographer Devin Mitchell found this statistic needed addressed.
In an effort to capture what PTSD really looks like, and empower the military community, Mitchell launched a photo series, "Veteran Vision Project," journeying across America into the homes and daily lives of veterans.
"From the beginning of the project, it was my mission to let veterans say whatever they want through my photographs," Mitchell told BuzzFeed News. "Many people who do projects on veterans only want to take a particular angle. I want to explore all of the issues, all of the darkness."
Like Mitchell, Volunteers of America Greater of Ohio is committed to supporting our veterans once they've returned. We aim to end homelessness for those already on the street and prevent others from becoming homeless.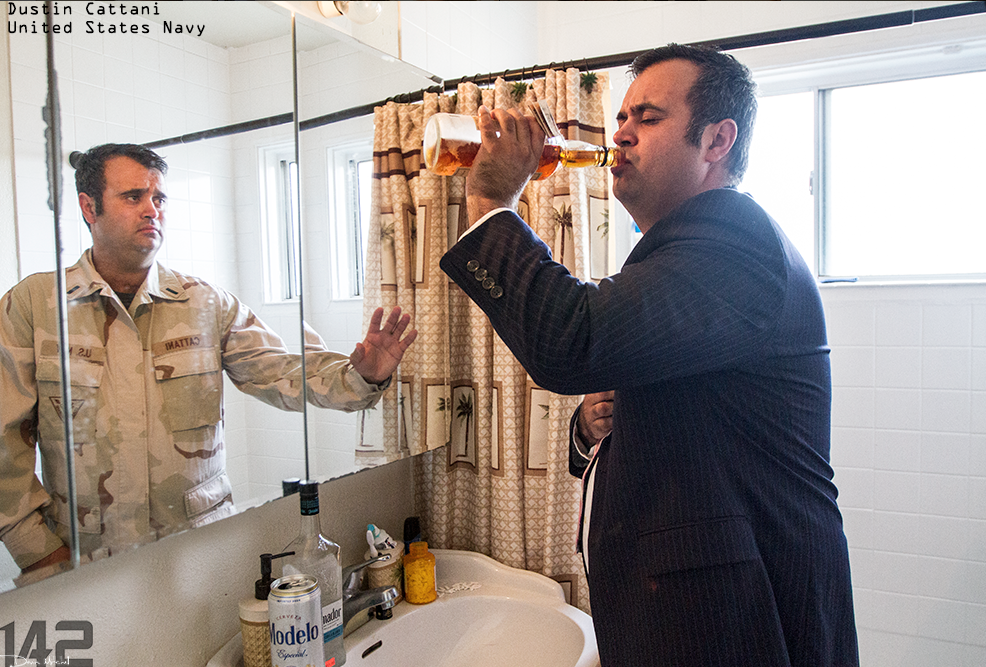 Photo by Devin Mitchell of veteranvisionproject.com
Will it make a difference if I donate my car?
Absolutely. Since 1992, we've offered targeted veterans' programs, and we're currently the leading human services provider to homeless veterans in the Cincinnati, Cleveland, Columbus and Dayton metro areas. Volunteers of America of Greater Ohio proudly serves more than 1,800 veterans in our state each year.
Veterans have made incredible sacrifices to defend our country, and, as fellow citizens, we owe it to them to make sure that they are cared for upon return.
If you want to help homeless veterans in all of the Ohio communities we serve, and you have an extra vehicle you know you'll never use again, please donate it to Volunteers of America. We can arrange free same-day towing to pick it up, and we'll take anything with a motor, including RVs, motorcycles, tractors, and boats. This donation is tax deductible, and it might even net you more money as a donation than it would if you sold it privately.