Fall Decorations You Can Upcycle from your local Columbus Thrift Store
Easy and cute DIY autumn home décor you can make for your Ohio home

As the leaves begin to change color here in Ohio, the holiday decorating season looms ahead. Thrift stores in Columbus are full of so many things you can use to decorate with around the house. With a little upcycling you can give all your thrifted finds a new life. Learn how to transform everyday items into fall decorations that will wow all of the trick-or-treaters.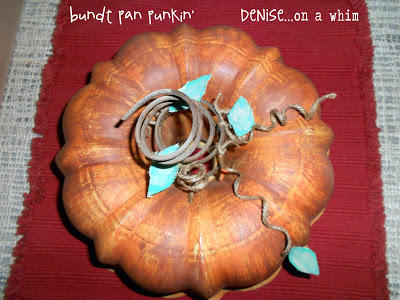 For an autumnal centerpiece or door wreath, snag a Bundt pan from the thrift store and paint it a burnt orange color to transform it into a pumpkin. Spice up your pumpkin a latte with some brown string, burlap, wires, brightly colored paper leaves, twine, etc.

Upcycle that classically cute flannel shirt from your favorite thrift store in Columbus and make a stylish headband. Cut the flannel into a 22" x 4" rectangle, fold the flannel in half and pin, turn inside out, fold ends ½", place elastic hair tie under the fold and sew it closed. Repeat on the other side. Perfect look for apple picking!

At your local thrift store in Ohio, snag a wide variety of ceramic, clay, or porcelain figurines. Don't worry if they are chipped or missing pieces. That'll make them even spookier. Set up your spray paint station outside and spray paint the figurines with two coats of black matte paint. To add extra creepiness, use a toothpick dipped in red craft paint for haunting eyes.

Take a look for glass pumpkin jars at your favorite Ohio thrift store and class them up with a coat of spray paint. This is a great way to bring the festivities of the fall season into your home, without sacrificing your current décor or color scheme.

Reimagine candlesticks to create elegant candy jars. You'll need saucers, glass vases, candlesticks, wooden knobs, paint, a hot glue gun, and decorations. Glue the knob to a saucer and the candlestick to a saucer. Paint and decorate how you want. After Halloween, fill the jars with sugar packets or mints, for use all year round.
Make a difference in your home this fall and your Columbus community by thrift shopping with Volunteers of America of Greater Ohio! Proceeds from your thrift store purchase will go toward programs that help homeless veterans, families, and individuals in Ohio. Find a store near you today.